FAQs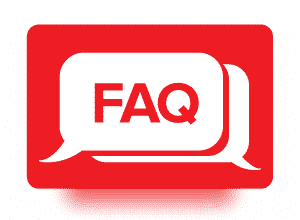 What is a remapping of the engine control unit?
Today, most modern vehicles equipped with an injection engine have an electronic unit or engine control unit.
This box has a whole series of parameters that make your engine work.
Chiptuning or remapping consists in optimizing the program of this engine ECU in order to obtain better efficiency.
What are our guarantees?
We guarantee 5 years the correct functioning of the mapping.
We guarantee the increase in power and torque following remapping, provided that the engine is in good condition.
If your engine management is updated by your dealer, we will carry out a new remapping free of charge on the basis of the new update.
We give the original car free of charge (if you want to resell it …).
We guarantee an individual adjustment and a complete diagnosis of each engine before our intervention.
We give a 7 day money back guarantee.
The original manufacturer's warranty remains valid?
Most of the time (90% of cases), manufacturers cannot prove by diagnosing a vehicle that an optimized program has been installed.
We can also return your vehicle to its original condition at any time, leaving no trace of any remapping.
There is therefore no reason why the original manufacturer's warranty should be lost.
The remapping stage 1 respects the limits defined by the manufacturer, it is therefore not possible that the remapping creates engine damage.

What are the consequences of my insurance?
In most cases, there is no effect on your insurance premium since it is calculated according to the value of the vehicle, the age of the driver and whether or not the car is sporty.
How long does it take to remapping your vehicle?
Each intervention is done by appointment only.
We invite you to make an appointment +/- 1 week in advance.
A remapping stage 1 engine lasts between 2 and 3 hours on a power bench.
Each engine remapping being made to measure, the realization can vary from one car to another.
There can be several retouching of the cartography before having a good result.
There are also models that require more time than others.
When making an appointment, we will tell you the approximate time for the engine remapping of your vehicle.
During the engine remapping, you are welcome in our waiting room where you will be comfortably installed while waiting for your vehicle.

Do you still have a question?
Please contact us for more information.